ABOUT MVH
Mesa Verde Humates
Over the past 36 years we have grown to be the best known suppliers of humates in the world. Our headquarters in Placitas, New Mexico are within minutes of our production operations in San Ysidro, New Mexico. Humates are mined in the San Juan Basin in Northwest New Mexico from the Fruitland Formation.
WHAT WE OFFER
Mesa Verde Humates is the miner and manufacturer of high quality New Mexico humates and humate related products. 
We constantly strive to provide the highest quality humates to the agricultural and environmental industries at competitive prices. Always timely in our shipments and consistent in our product specifications, we provide excellent service by being responsive to our customers. New Mexico humates are noted for being among the best in the world and Mesa Verde takes pride in the fact that we have been instrumental in building this reputation. Look no further if you are interested in humates for agriculture or other applications!
OUR ADVANTAGES
Our lifelong commitment to providing high quality humates has uniqely positioned us as the leader in our industry. 
Our humates are among the best in the world. MVH works closely with our clients to provide consistent quality, quick and accurate order fullfillment, and superior customer service.
What makes MVH humates superior to the rest?
OUR PRODUCT LINE
Our product line consists of eleven different humate products.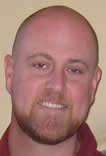 Joel Reid
General Manager
Joel Reid is Mesa Verde General Manager and has been with MVH since 2001. He is extremely technically knowledgeable and is very astute at helping to build your input program for all crops and soils. Assisting with specific problem areas and difficult soils is Joel's speciality.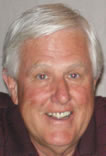 Bruce Reid
Owner
Bruce has 33 years of experience in geology and has been responsible, since 1999, for building MVH from a small company to a major humate manufacturer.