MVH HUMIC ACID METHODOLOGY
Procedure for determining humic acid content
EXTRACTION SOLUTION
In a 2 liter volumetric flask with 500 ml of DI H2O, add 80g NaOH, 8ml ethanol and bring to volume.
STANDARD STOCK PREPARATION (1000 ppm)
Dry Humic Acid (I.H.S.S.) for 4 hours @ 105 degrees centigrade. Weigh out 0.1075 g of Humic Acid and dilute to 100 ml with extraction solution. Shake for 1 hour.
STANDARD PREPARATION
Take 5 ml of Humic Acid Standard Stock Solution and dilute to 100ml with DI H2O to make 50 ppm standard solution. Take 10 ml and dilute to 100 mIl to make 100 ppm standard. Take 20 ml and dilute to 100ml to make 200 ppm standard.
SAMPLE PREPARATION
Weigh out 2g of dry sample and add sufficient extraction solution to dissolve entire sample. Mix sample well. Centrifuge an aliquot of the sample to remove any particulates. Dilute sample as necessary so it falls within the range of the standard curve.
TEST PROCEDURE
With Spectrophotometer set at 450 nm, set up standard curve with the 50, 100 and 200 ppm standards, using water as a blank. Read your sample and calculate concentration from the standard curve.
CALCULATIONS
(ppm Humic Acid from standard curve) x (dilution factor = ppm Humic Acid
% Humic Acid = ppm Humic Acid / 10,000
DTPA = Diethylenetriamine Penta Acetic Acid
HPTA Method – Please note that the Humic Products Trade Association, in conjunction with the International Humic Substance Society (IHSS) is developing a new and much improved testing method for humic acid. We will post the new method on this page as soon as it is fully tested and approved.
QUESTIONS REGARDING OUR METHODOLOGY?
This is the formula with which we arrive at the humic acid percentages for our products. Please CONTACT US with any questions or comments you may have regarding our standard humic acid methodology.
OUR PRODUCT LINE
Our product line consists of eleven different humate products.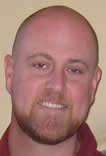 Joel Reid
General Manager
Joel Reid is Mesa Verde General Manager and has been with MVH since 2001. He is extremely technically knowledgeable and is very astute at helping to build your input program for all crops and soils. Assisting with specific problem areas and difficult soils is Joel's speciality.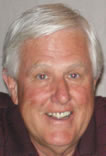 Bruce Reid
Owner
Bruce has 33 years of experience in geology and has been responsible, since 1999, for building MVH from a small company to a major humate manufacturer.