MVH SERVICES
Mesa Verde Humates is a full service Humate mining and manufacturing company.
We can provide humate products in any desired quantity, from 10 tons to 10,000 tons. We will ship to any domestic or international location.
MINING AND PROCESSING HUMATES
The mining process is simple and consists of removing the overburden with bulldozers. Front end loaders then mine the humate, which is then trucked to our processing plant for crushing, screening or pulverizing into finished products. The processing is designed strictly to provide our high-quality humates in the particle size desired by the customer. At no time are any foreign materials or chemicals added. The humates you receive are in their natural state, reduced to convenient particle sizes for your application. Testing for humic acid content is made every 12 linear feet of the deposit and every day at the processing plant. This assures a quality product with the minimum humic acid quantities.
BAGGING
Granular Humate products are shipped in bulk, or packaged in 1-ton mini-bulk bags or 50 lb. bags. or sent in loose bulk shipments depending upon the finished product and requirements of our customers. Available bagging is listed on each product page. Private labeling is available upon request.
SHIPPING
We ship our products to a large variety of customers in both the United States and overseas. We will work with your company in providing shipping quotations for both domestic and international destinations.
CUSTOM BLENDING
Looking for your own humate and fertilizer blend? MVH offers custom blending to any specification provided by our customers. Please contact us for pricing and availability.
OUR PRODUCT LINE
Our product line consists of eleven different humate products.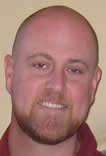 Joel Reid
General Manager
Joel Reid is Mesa Verde General Manager and has been with MVH since 2001. He is extremely technically knowledgeable and is very astute at helping to build your input program for all crops and soils. Assisting with specific problem areas and difficult soils is Joel's speciality.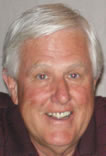 Bruce Reid
Owner
Bruce has 33 years of experience in geology and has been responsible, since 1999, for building MVH from a small company to a major humate manufacturer.